Dorology Launches Bridal Party Gifts!
A happy bridesmaid and groomsman make a happy bride and groom.
Spring is here, love is in full bloom and its officially the start of the wedding season. Ask or thank your closest friends and family for being a Bridesmaid or Groomsman with an incredible customised Dorology gift…
Planning a wedding can be stressful even for the most prepared bride and groom. Thankfully, the bridal party is there to support the bride and groom right from the beginning and will stand by the couple on their wedding day. It's only natural then to want to thank your wedding party with a meaningful yet fun gift.
At Dorology we can help bring life, excitement, fun, creativity, love and never-ending memories to the biggest day of your life by designing tailored and bespoke bridal party gifts for any budget to either ask or thank your nearest and dearest in assisting you on your wedding day.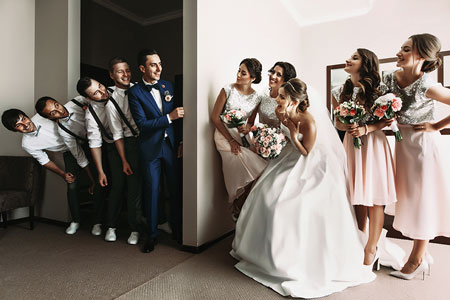 Offering a diverse range of brands.
Our gifts include luxury brands such as Ted Baker, Gentleman's Hardware, MOR Boutique, Pretty Little Things, Vera Wang and many more and can be used either in preparation for the Big Day, on the Big Day itself or thereafter whilst you newlyweds are honeymooning and living it up!
Specifically customised for you.
We have a vast range of gifts which we can put together as a collection specifically designed and customised for your bridal party. We can even match your gifts to suit your colour scheme. Our gifts include luxury vanity and grooming products for touch ups and making your bridal party feel even more beautiful and handsome.
We also have fun and quirky useful tools, games and gadgets to get the party started and add a little spunk to your wedding day festivities. We even have keepsakes gifts for the bridal party as they reflect fondly that they were a part of the biggest party of the century!
Luxury complimentary packaging, with your personal message.
All gifts include luxury complimentary packaging with a beautifully designed card specific to your Bridesmaid or Groomsman to write a personal message to each member of your bridal party.
Our concierge makes dealing with us, easy.
Contact our Gifting Concierge Team today by completing the Contact form and get the wedding party started leaving you more time to write your vows and plan your honeymoon!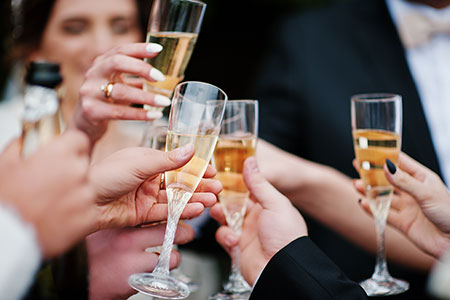 Request a call back from our Gifting Concierge Team.